As I mentioned in my last post on death and dying, I'm exploring some key beliefs about life that keep us in fear of death and prevent us from living full, abundant lives.
Like all other living beings, we're designed from the oneness of Source to experience the individuality of our 3D life form and then return to the oneness once again through the dying process.
The death and dying journey of returning to oneness is a totally natural and organic process, but we fear it because we don't trust it or understand it. And the great human block standing in our way is the fear of losing our own uniqueness, which comes from our ego.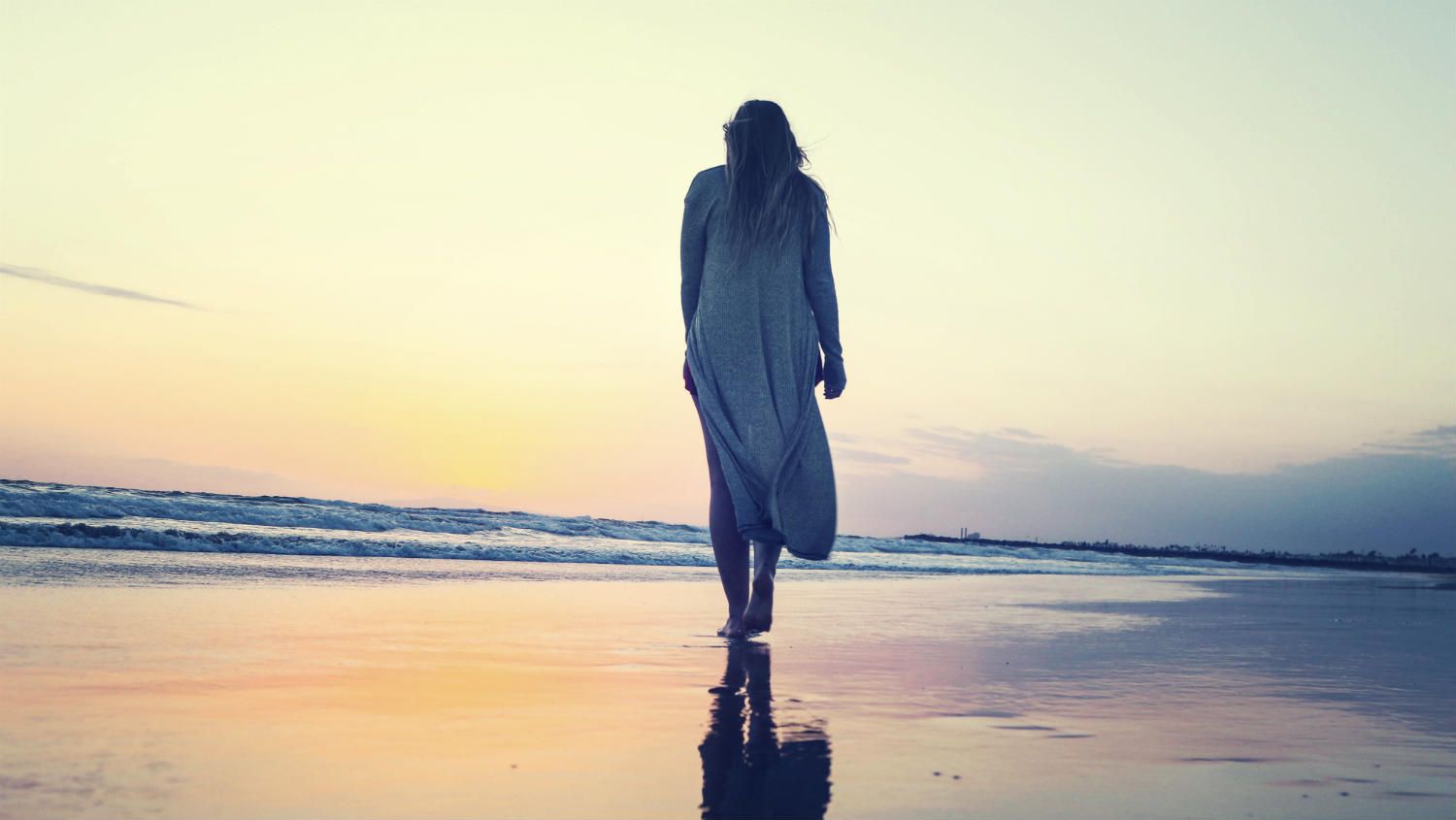 The Trouble with Ego
The uniqueness we fear losing is known as our "ego" and is housed within the consciousness of our third chakra—the Solar Plexus. Oftentimes when I do hospice or death work, I find the patient has difficulty shutting down energy in this chakra. The reason is we humans are very confused about our ego.
The lower three chakras of the human experience (which includes the Solar Plexus where our ego is housed) are designed to be "individual" and define us as a unique package of co-created Source energy. At the same time, our upper three chakras are designed to push us to transcend that individuality and recognize our oneness with the all. This push and pull between uniqueness and oneness often causes our confusion 🙂
An ego that's fueled with love and is balanced knows how to embrace a healthy sense of individuality that's connected to the whole, but most of us are operating on an imbalanced third chakra or ego fueled by fear. This imbalance can play out as an overinflated ego driven by control or the under-inflated "woe is me" victim program.
Most of humanity doesn't even know how to honor the true design of the balanced ego by remembering we're more than the first three chakras—remembering we're also a oneness with Source, before we were born, while we are living and after we die. We continually fight for our individuality because we fear losing it.
During death, as well as throughout life, we're terrified to lose our uniqueness. This is fueled by a fear-based belief of separation that directly affects how we navigate both living and dying.
In life, we sense this separation from our true self, which makes us continually yearn for "something or someone" that will fill us or complete us. We search to find connection and validation in a relationship, a job, a bank account. It's the underlying battery drain to our joy-factor each and every day because we look for something separate from ourselves, but in reality the divine fuel of true connection comes from Source and oneness, not separation.
Separation is what causes our human existence to experience judgment, prejudice, and even wars. It's what makes us believe we need to control everyone and everything in order to be safe.
Co-Creation, Not Separation
Our most common misconception as a human being is that we're not part of life, or death, as an actual CO-creator. Our mind seems to tell us we can only control a life that is happening to us and all around us, but in truth that is an illusion of the brain.
Human beings are an instrument OF life, and experiment IN life, and a constant CO-creator of the all. When we change this belief, we will experience our death differently.
Right now, every human being and the planet itself is experiencing what is known as the Ascension Cycle, or the shift. This Ascension process means we're energetically and consciously experiencing transcendence or higher energy frequencies without leaving our physical form as a human meat-body death. During this process, we're learning how to live while dying because we are actually dying to how we are currently living.
Now is the time to examine ways to live and die differently—to give up our own ego-based individual identity, to open our minds and hearts to actually create another greater love-based individual identity that is BOTH collective and individual at the same time.
As I continue with this series, I encourage you to add your comments, concerns, or fears about death to get more of this conversation going.