For Caregivers and Those in Transition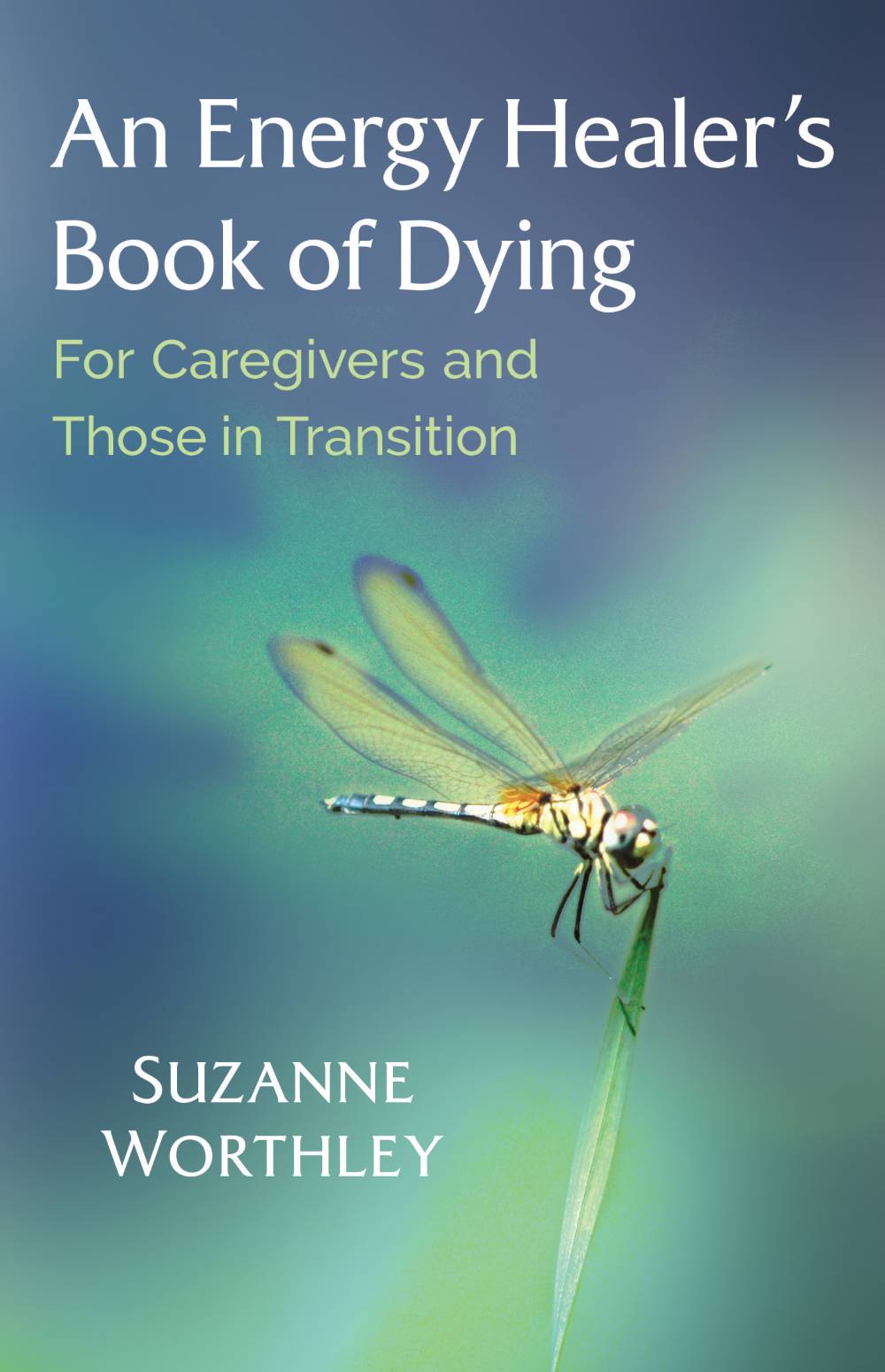 Podcasts + Press About the Book
The Other Side Podcast with Jim Harold – featuring Suzanne Worthley
Audio Player
The Hospice Chaplaincy Show – interview with Suzanne Worthley
The Natural Nurse – interview with Suzanne Worthley
Phantom Faction Podcast – interview with Suzanne Worthley
Grimerica Podcast Episode #408 – interview with Suzanne Worthley
OMTimes Radio – interview with Suzanne Worthley
Conscious Community Magazine – September 2020 Issue
Loss of A Loved One, A Job, or Even A Belief: Strategies for Moving through the Grieving Process – InnerSelf.com – excerpt from An Energy Healer's Book of Dying
What's Inside
An Energy Healer's Book of Dying offers a compact yet comforting guide for family, caregivers, nurses, and hospice workers to support you through any phase of losing a loved one or patient: before death, during the dying process, and afterward.
Throughout the book, you'll learn healing strategies to bring solace and love during any transition back to spirit.
Explains the nine energetic levels of dying and what is happening during each stage including how belief systems and energy clocks can affect the death process.
Reveals what the dying person may see and experience, what to watch for in each stage, and specific ways to support your loved one during each phase.
Explores the grieving process and offers helpful strategies for moving toward healing.
Includes actual hospice case studies supporting each transitional phase.
Thank you so much for writing your wonderful book, An Energy Healer's Book of Dying. As a retired hospice chaplain and a certified Reiki Master, I provided non-denominational spiritual support upon request for hospice patients and their loved ones from 1999 to 2019. Your extraordinary book confirms exactly what I experienced during a patient's dying process as the life force begins to withdraw from the root chakra and upward finally to the crown chakra. Often if I was at the bedside at the moment of death, I was able to feel the patient's soul leave the body through the crown chakra. It was always a sacred moment." — With deepest gratitude, Rev. Katherine M. James, DMin
Why I Wrote An Energy Healer's Book of Dying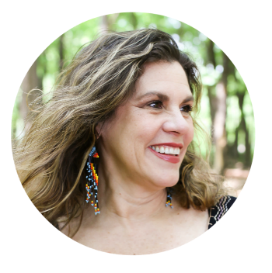 As the daughter of a mortician, I have been surrounded by death and dying my entire life. This has been a gift as I have always seen the dying process through a different lens, and I hope this unique perspective can shed some new light on one of the greatest mysteries of existence – that of death and re-birth.
Through my work as a hospice volunteer, I have intimately experienced how the information presented in this book can change lives and believe these theories have the potential to ultimately change the current death-culture we experience as humans on this planet.
My goals for this book are to:
Help those in the presence of a loved one's journey to find a sense of awe and wonder in the process, as opposed to sitting in anger or fear.
Allow us to talk about death freely and without undo sadness while witnessing or experiencing it.
Through the lens of psychic sight, we can resist the urge to feel fear when a loved one is dying because we'll know there is nothing but life. We can honor the process understanding life in one's present physical form is a wondrous gift that our loved one chose to experience as a body and a divine mind for this concrete period of time only—and now they are choosing once again to experience another version of Source.
Client Testimonial
One of my client's daughters shares her experience of walking through the death and dying journey.
"My dad was one of Suzanne's first clients. He was a man who did not believe in any spiritual healing measures and he thought that it was all a little far fetched. He was a believer in God and had a faith that was important to him, but was never one to experiment with anything that was meditative or spiritual in nature. To be honest, he never really went to the doctor either…
He was diagnosed with a rare form of duodenal cancer and decided to give anything a try believing he really had nothing to lose at that point. He was diagnosed in mid-July and 43 days later he was gone.
Our family met Suzanne at our cabin in northern MN. She was a neighbor of ours and dad always liked her but also thought she did some weird energy work that he just couldn't wrap his mind around.
Suzanne would work with dad when he would go up and stay at the cabin on weekends. He began to really open up and willfully participate in her healing sessions with him. She would give him "homework" and he would be out in the middle of his 52 acre property burning scraps of paper with his worries, doubts, or frustrations and maybe even his hopes and dreams. He laid in the master bedroom for hours working with Suzanne on his spiritual journey coming to a very vivid understanding of who he was as a person and how he even came to be sick. Dis-ease creates disease.
Nearing his end, and knowing that he had hours to live, the continued his strong faith in his newly found spiritual journey. Several times, while in the hospital, he refused care of the nurses and asked that he be allowed to work with his spiritual healer, Suzanne, to clear his energy and it worked! He was able to shift things inside of himself to avoid having additional tubes and IV's.
I was so proud of him and his strength, his willingness to be vulnerable and his ability to adapt to such a foreign concept for him. He lived his life to the fullest and left his mark on a great many people and in the end, he was true to himself and continued to grow through his steps of death. It was truly remarkable to witness.
As a family, we supported their work and also participated in a little of our own. The work we all did provided a clarity that very few get when going through the dying process with a loved one.
Working on a spiritual level provided hope and peace, to me, as I came to terms with the loss of my dad. This hope and peace still stays with me, my sister and our mom today, 11 years after he said goodbye. We still have conversations about the journey we all went though, with a lot of clear feelings and peaceful reminiscence of our time with him."
His final days were spent healing his soul, not his body and that was his choice. Our family was able to grow through grief and understanding of the process of dying. This journey was his and it was his contract with his higher self, not ours. Using the tools that Suzanne taught us all helped to make his dying experience something that we could all learn something from.
Dad is still very present in our lives, he visits often and isn't subtle about it, but that's totally his personality. There are signs everywhere, people have to just slow down enough to receive them."
– Erin