Next dates being planned for 2025
A weekend exploration presented by Suzanne Worthley, specifically designed to upgrade your ascension process and to inspire, unify, and expand consciousness. This educational activation event is purposefully designed in an intimate setting that will allow you to personally interact with the attendees, the presenters and the crystals.
*Please note this has replaced the previously promoted Angel and Alien Event.
You Will Experience
Opportunities to meet and greet with like-minded attendees.
Ascension overview, timeline trajectory and discussion.
Intimate interactive dialog on the hierarchy of consciousness.
Examine the hologram and how to move through it.
Learn about patterns and perspectives
Live frequency activation with meditation music, powerful Vogel Crystals and Einstein the Ancient Crystal Skull.
Discovery of more themes to excite people at all levels of evolution in the transition to 5D.
Where is The Conference?
This entire event presented by Suzanne Worthley, with special guests Gisele Bonenfant, Carolyn Ford and Ryan Worthley, will be held at The Wilde Resort which is centrally located in West Sedona.  The Wilde offers not only an on-site bar for our Galactic Gathering but also is offering an event discounted hotel room price of $249 if you choose to stay on-site, plus has a restaurant and spa facilities. It is also within walking distance to other eating establishments, grocery store, movies etc.
*Again, this has replaced the previously promoted Angel/Alien Event booked at The Creative Life Center.
Conference Agenda: January 21-23, 2022
Friday Night
6:00 PM – 7:30 PM Introductions and Event Overview
Event Details; Curriculum Highlights
Light and Sound Activation Overview
Introduction of Gisele Bonenfant, Vogel Crystals, plus Q & A
Introduction of Carolyn Ford, Einstein The Ancient Crystal Skull, plus Q & A
8:00 PM – Galactic Bar
Invitation to spend time with each other in the Wilde Resort Bar –

Each attendee gets two free drink tickets with their registration.
Saturday
8:30 AM – 9:30 AM Coffee Social Hour in back of Presentation Room
9:30 AM – 11:00 AM Ascension Overview, Timeline Trajectory, The Law of One
11:00 AM – 11:15 AM break
11:15 AM – 12:30 PM Patterns, Perspectives, Hologram Intro
12:30 PM – 2:00 PM on or off-site lunch
2:00 PM – 2:30 PM – Q & A and discussion
2:30 PM – 4:00 PM   Interactive Dialog: Emerald Tablets Overview
4:00 PM – 4:15 PM break
4:15 PM – 5:30 PM Interactive Dialog: Hierarchy of Consciousness
5:30 PM – 6:00 PM – Closing Thoughts and Intro for Sunday
Sunday
10:00 AM – 11:30 AM Hologram, AI and the Future
11:30 AM – 11:45 AM break
11:45 AM – 1:00 PM Activation, Integration and Discussion
Good Byes
Conference Host
Suzanne Worthley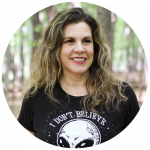 Suzanne has been a full-time professional quantum Energy Healing Practitioner for more than a decade. She is also a presenter, instructor and mentor, offering energy-based presentations through events, classes, community education, and college course instruction.
Since a young age, Suzanne understood she was a full telepath and has spent the last 15 years developing her psychic skills to use multi-dimensional planes on and off planet to holographically integrate and align energy fields. She is certified in various healing modalities, including hospice and death vigil, and is the author of "An Energy Healer's Book of Dying" published by Findhorn Press and Inner Traditions, released March 10, 2020.
Suzanne's mission as a human incarnation on planet at this time is to assist others to raise their vibration and appreciates any opportunity to do so!  She has been featured and interviewed for numerous articles in newspapers, magazines, and blogs, appeared on various radio programs and continues to be a guest presenter and instructor for many events and venues, including retreats in Sedona and Peru.
This event will sell out fast! Secure your seat early! Choose your event option:
Refund and cancellation policy: Costs are non-refundable unless the event is canceled due to unforeseen circumstances. No one under the age of 18 admitted.