If you've missed my previous posts on Ascension, you may want start at the beginning of this Ascension Series. Previous posts have offered "why this information is important to me" and if you have not read them, I recommend you do so prior to this BLOG post.
We, as human meat and bone bodies, combined with our consciousness-self, maintain a 'reality' in the third dimension.
The third dimension is the level of human consciousness.
The third dimension is the collective consensus physical reality that has not only height, length and width, but also linear time, cycles, seasons and the physical laws of Newtonian science.
Up to this point in the Ascension Series, we have discussed the first, second and now third plane of existence. Most humans reside in these first three dimensions when it comes to connecting and existing in daily life.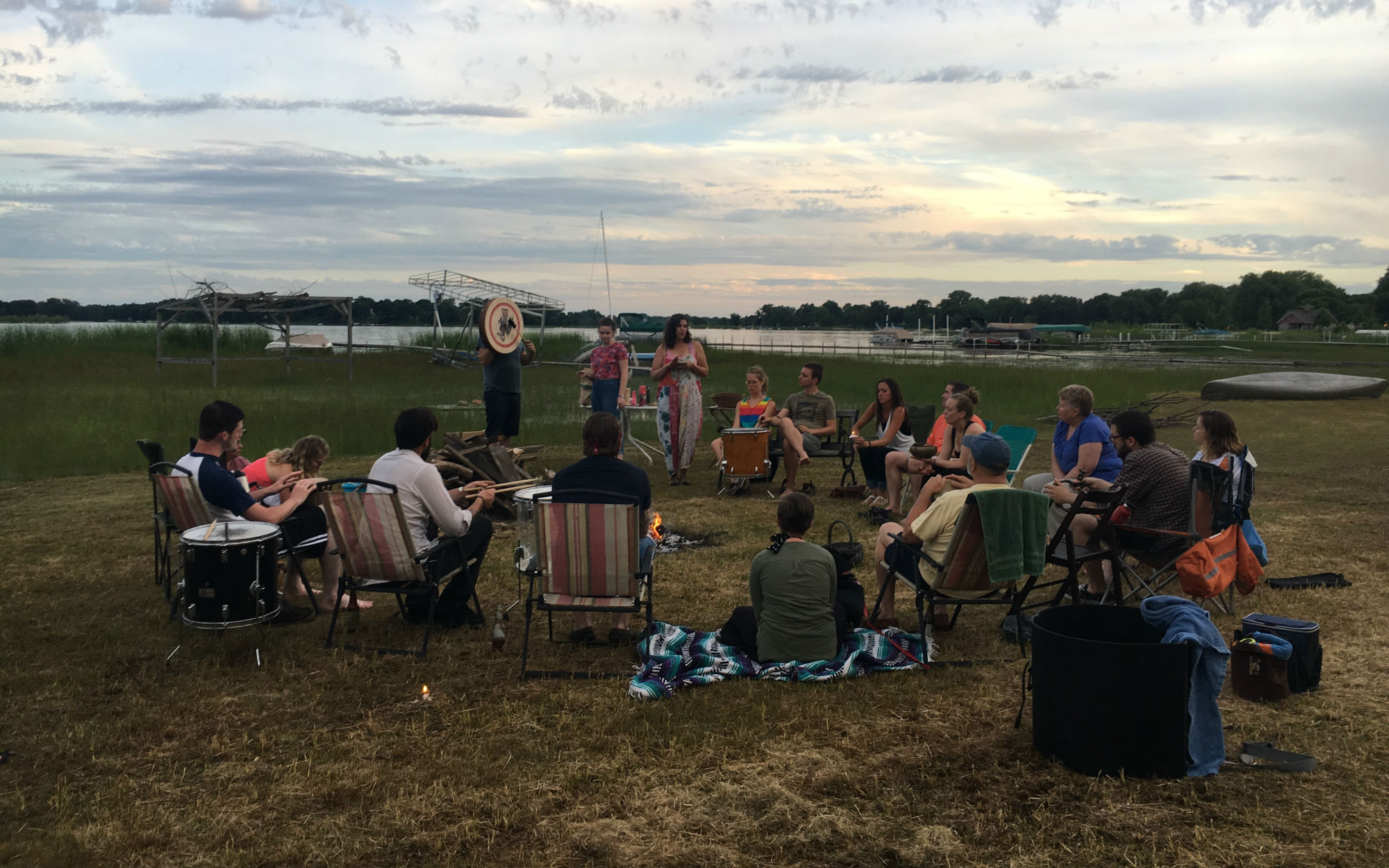 These three planes collectively comprise what is known as our Physical Plane within our chakra system in the body: The Root, the Sacral and the Solar Plexus. These three lower chakras make up the collective reality of our day-to-day experiences, physically, emotionally, mentally and spiritually, BUT we all are connected to (and are co-creating in) so many more planes of existence, which will will discuss in weeks to come.
For now, however, this third plane is very important as it has a lot to do with our "programmed" ego self, which works most often in the vibration of FEAR versus LOVE.
The Solar Plexus chakra is "supposed to" be about the knowledge of our abilities to co-create, but we have sadly replaced this with EGO.
To realize I co-create everything I exist in is tough for many, but the reality is you do. Instead, we've developed the concept of ego and, when this chakra and plane move out of alignment, we see ourselves drift to fear-based ego of control, which is full of have tos, shoulds and can'ts and more. We also find the victim program here in that everything is happening to me and I have no power.
Neither of these swings of the pendulum is accurate for the third plane. We humans are the creators of our own existence and we are also much more—we are "supposed to be" an intricate part of the Earth Planet's creational existence as well…but hey, who told us that, right??!
We're Supposed to Be the 3D Keepers
As mentioned in previous Ascension posts, each plane or dimension has beings who serve as the EMBODIMENT of that consciousness and act as its keeper or caretaker.
The keepers and the guardians of the third dimension are "supposed to be" the humans, the human beings on this planet.
WE are supposed to be keeping the balance between the human consciousness and the planet of Mother Earth itself.
What this means is that one of the primal reasons we have manifested here on the Earth Plane is to be a GUARDIAN of this planet….to love it, cherish it and "keep" it safe, by honoring it. To keep it clean, secure, protected, out of harm's way and ultimately to work with it in GRATITUDE.
In my humble opinion, I believe we have not done a very good job of this as a collective humanity, and there may be some very valid reasons why. I can guarantee most of you reading this material never had a heart-felt conversation with your elders when young about your "JOB" here on the Earth Plane. I can assume you did not get the "memo" that it is US who are responsible to keep this planet in alignment in a love vibration, to take care of her like She is a cherished family member.
So, if we never were informed, much less trained, on how to do our job as caretaker, we continue, generation after generation, to ignore our "job"—hence why we currently find ourselves in such a mess, basically, raping her of her value and her resources, fracking her, pillaging her, exposing her, poisoning her.
Additionally, we were "supposed" to be working TOGETHER on this planetary project, as a unified source, as a soul-collective offering a love vibration. Again, we missed the memo…. When we have separated source energies for thousands of years and replaced that with the EGO—the patriarchal top-down control versus cooperative love of unity—we can begin to see how we have missed the mark.
We truly believe our individual story of who we are is comprised of WHAT WE DO and HOW MUCH WE MAKE, and so on, versus knowing that we are truly of value just because we're here. Humanity is sent here to "REMEMBER" who they are—and to CO-create daily on behalf of each other and Gaia. We're here to enhance the spiritual evolution of not only our SELF, but each other and our planet. It is SO easy it is difficult: to BE versus DO.
How to Connect with the Third Dimension
Connecting with Humans Still Here
Be observer of others, unconditionally: What this means is to try to allow others to have and hold their individual TRUTHS with no conditions attached. Try to spend a day tenaciously connected to your SELF—and to only OBSERVING others—and see just how difficult this really is as our human programming pushes us and validates us to control others truths, be validated by others truths, or fight others truths.
Honoring another's journey, their situation, their choice of how to create their existence, is respecting their vibration and the only TRUE vibration there is. Honor will ultimately set you free of any conditional cords you have with others when you simply OBSERVE with no conditions.
Connecting with Humans Who Have Moved Beyond
Ask to connect with passed loved ones, practice, open: What this means is we often hold resentment, anger, sadness and abandonment when our loved ones have died. What we might now comprehend is that they "get to" go—they get to move onward in their personal journey to continue to co-create their existence just not utilizing the meat and bone body we were so fond of interacting with.
Honoring another's soul contract, including their exit date, is imperative in working with the collective of humanity. These souls are still active and important. In fact, sometimes their work necessitates them to lose the meat body as it is too dense for them to do what they need to now do. If we can allow ourselves the quiet meditative time to connect with them, honoring their choice of being free of meat and bone and continue our relationship with them in different ways, it not only helps us but helps them as well.
Work with Your Own Auric Fields
Hone your empathic psychic abilities: The Ground and Bubble Technique meditation that is a free download on my site is critical to this concept as until you know your own auric boundaries, you can't discern what is outside of your field. Additionally, Body Scanning is another technique that can assist, and this technique is the VIBE Tribe Meditation download for site members for March.
When you are intimate with your individual vibration, your chakras, your auric fields and template, it makes it super simple to validate when an entity, emotion, program, etc. enters your field. This is a skill, and it takes practice, but you can do it with time, patience and mostly PRESENCE.
Practice Your Psychic Skills, Telepathy, Prayer, etc.
Telepathy with others, long distance: This concept can be fun, and you can certainly make your own rules as there is no right or wrong way to do this type of training. What I mean by this is play. Try your best to telepathically connect with others, to send messages, to get their attention, to send them love and support.
This is simply another version of prayer. Prayer is an energetic send and receiving of energy transmitting across universal grids where thoughts manifest into reality. So, play, and see what joy and wonder you can bring into your life and others!
Make It Fun and BELIEVE Again
These are just some tips and tactics for you to consider for connecting to this third dimension as caretakers here on Earth connected to all of humanity, and as we continue to BLOG, we will explore more concepts for each dimension. The magic of working with any plane of existence is all about your individual imagination! Be courageous in co-creating. Do ritual. Celebrate your uniqueness. Find joy in the silliness of it all and LAUGH; especially when it comes to working with Humanity, because it will continually give you opportunity to do so!!!
If you have thoughts or advice for how to connect to the third dimension and our fellow human caretakers, please share in the comments below!
Till Next, and sent with Cosmic Hugs,
Suzanne