A weekend exploration presented from angelic and galactic perspectives specifically designed to upgrade your ascension process and to inspire, unify, and expand consciousness.
You Will Experience
Ascension overview, timeline trajectory and discussion.
Interactive dialog on the hierarchy of consciousness.
The hologram and how to move through it.
Patterns and perspectives
Opportunities to meet and greet, including the Galactic Bar Social with wine, cheese and light food.
Angelic channeling from The Guides as channeled by Jason Addison Ames.
Live frequency activation with meditation music, powerful Vogel Crystals and Einstein Crystal Skull.
Discovery of more themes to excite people at all levels of evolution, including the importance of Sedona in the transition to 5D.
What is The Angel & The Alien Conference?
Location: Sedona Creative Life Center
The Sedona Creative Life Center in Sedona, AZ is a nonprofit founded to celebrate the human spirit and provide an uplifting and nourishing environment for celebrations, spiritually enhancing programs, and personal growth.
Conference Agenda: January 20-23, 2022
Friday Night
6:00 – 6:30 p.m. – Introduction Jason and Suzanne presentation
6:30.- 7:30 p.m. – Light and sound activation overview
7:30 – 8:00 p.m. – Channeling by The Guides and an intro to light and sound.
8:00 – 9:30 p.m. – Galactic Bar
Saturday Morning
8:30 a.m. – 9:30 a.m. – Coffee social hour
9:30 – 11:00 a.m. – Ascension overview, timeline trajectory, and The Law of One.
11:00 – 11:15 a.m. – Break
11:15 a.m. – 12:30 p.m. – Pattern and Perspectives presentation
Saturday Afternoon
12:30 – 2:00 p.m. – Offsite lunch
2:00 – 2:30 p.m. – Q & A and discussion
2:30 – 4:00 p.m. – Interactive dialog on the hierarchy of consciousness
4:00 – 4:15 – Break
4:15 – 5:30 – Channeling by The Guides
5:30 – 6 p.m. – Closing thoughts
Sunday Morning
10:00 – 11:30 a.m. – Channeling and Q&A
11:30 – 11:45 a.m. – Break
11:45 – 1:00 a.m. – Activation, integration and discussion
Conference Hosts
Suzanne Worthley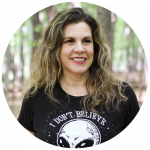 Suzanne has been a full-time professional quantum Energy Healing Practitioner for more than a decade. She is also a presenter, instructor and mentor, offering energy-based presentations through events, classes, community education, and college course instruction.
Since a young age, Suzanne understood she was a full telepath and has spent the last 15 years developing her psychic skills to use multi-dimensional planes on and off planet to holographically integrate and align energy fields. She is certified in various healing modalities, including hospice and death vigil, and is the author of "An Energy Healer's Book of Dying" published by Findhorn Press and Inner Traditions, released March 10, 2020.
Suzanne's mission as a human incarnation on planet at this time is to assist others to raise their vibration and appreciates any opportunity to do so! She has been featured and interviewed for numerous articles in newspapers, magazines, and blogs, appeared on various radio programs and continues to be a guest presenter and instructor for many events and venues, including retreats in Sedona and Peru.
Jason Addison Ames
Jason Addison Ames is a full-body channel, energy intuitive, Reiki Master, speaker and musician. Jason Addison channels The Guides who help illuminate the path for those in this existence. The Guides are a collective of non-physical beings, including angels and Ascended Masters who have humanity's highest and best interest at heart.
Through a series of dramatic awakening events over his life, he's realized that his life's work is bringing energetic approaches and ideas from higher realms into this existence. He shares this blessing with gratitude and joy. In doing so, he has been taught that, truly, all things work together for good.
Jason is a certified Usui Reiki Master, Quantum Reiki Master, Crystal Reiki Master, Karuna Ki Reiki Master and Animal Reiki Master. He is based in Sedona, Arizona and works around the globe, either in-person or remotely.
Why The Angel and The Alien Conference?
This event will sell out fast! Secure your seat early! Choose your event option:
Livestream Virtual Ticket
$222
Refund and cancellation policy: Costs are non-refundable unless the event is canceled due to unforeseen circumstances. No one under the age of 18 admitted.